EPM (Enterprise Performance Management)
What is EPM?
Enterprise Performance Management (EPM) applications are a group of business intelligence tools designed to help
organizations improve strategic and operational planning, monitoring and decision-making.
What is EPM Architecture?
PeopleSoft's EPM 8.3 is the first application to provide complete scope of business analytical functionality. EPM 8.3 is web
enabled based purely on Internet technology. PeopleSoft is also the first Business Intelligence solution to integrate data
warehousing capabilities through their proprietary Enterprise Warehouse (EW). EW serves as the main repository that
contains information from PeopleSoft applications as well as third party and legacy systems. EW uses business rules via the
analytic applications to make information available for management analysis. EPM 8.3 includes modules such as Balanced
Scorecard, Activity Based Management, Analytic Forecasting, Workforce Analytics, Business Planning and Budgeting. In
addition, EPM provides industry specific modules, currently for the financial industry. These include modules such as Asset
Liability Management and Funds Transfer Pricing.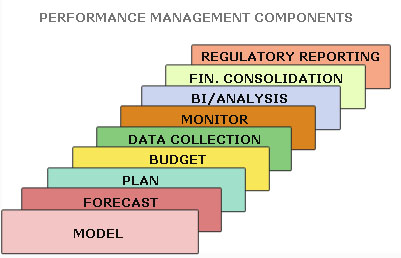 Why Xceltech for EPM?
XcelTech helps its clients by providing quality PeopleSoft EPM solution. We at XcelTech target at the right EPM resources for
our clients needs as part of its commitment to helping clients build performance centric organizations; utilizing information
from extended enterprise applications, third party tools and legacy systems.

For more information on how XcelTech can help your organization with EPM of any of our other PeopleSoft services please
e-mail info@xceltech.com or visit our Contact US page.